Scottsdale woman shares Russian art at Valley museum
Her father sent impressionist work from Moscow
Dolores Tropiano —

The Arizona Republic

— Mar. 25, 2005
Sun Cities/Surprise Community Sections — Page 9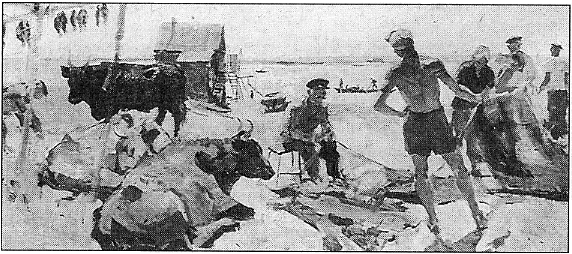 Elena Kohn has a collection of Russian Impressionistic art now showing at the West Valley
Art Museum in Surprise.

In the late '80s, the father of Scottsdale resident Elena Kohn started buying stunning Russian impressionist paintings from famous artists and hiding them in the sealed attic of his high-rise apartment in Moscow.

The artists he collected were commissioned by the Russian government to create propaganda pieces, and anything else they painted likely would be taken and destroyed.

Nevertheless, in their free time, sometimes late at night, the artists would paint the impressions hidden in their hearts.

Unlike the French impressionist paintings, which often captured the life of the aristocracy and the leisure class, the Russian paintings depict everyday moments in the lives of Russian peasants.

One day, robbers broke into Elena's father's apartment and ransacked each room, destroying furniture. But they never found the secret cache.

Still, Elena's father feared it was the paintings that the robbers were after, and he began sending them, one at a time, to his daughter in America.

A collection of these Russian paintings, considered the largest of its kind, is on view at the West Valley Art Museum in Surprise through April 10.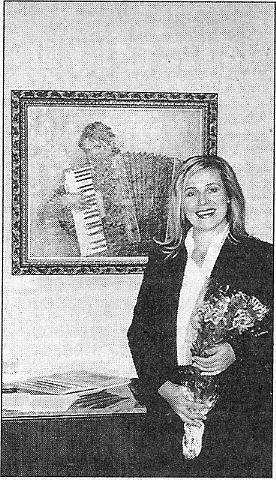 "When he started sending me the paintings, piece by piece, I was amazed by the quality of the art," said Kohn, a warm and attractive blond artist with an engaging Russian accent. "The pieces were saved and are in such good shape. This is such an important part of art history, and preserved so well. I realized I had to take care of it and share it and make people see the beauty."

The pieces were lovingly wrapped in cloth or cardboard. Many of them were shipped in large boxes. Nearly 250 pieces made it safely to America.

"I cannot express my feelings, because I was stunned," Kohn said. "Every time I opened a box, it was like Christmastime for me. These beautiful landscapes were looking at me from a box."

The collection includes such artists as Nicolai Fechin and Yuriy Frolov, whose propaganda pieces are often found in the State Russian Museum in St. Petersburg and the State Tretyakov Gallery in Moscow.

These Russian painters took impressionism to a different level, incorporating more realistic classical styles of painting in terms of their brush strokes, which are not as loose as the French.

The Russians also had a different painting palette, which incorporated more subtle colors.

"They would add oil powder, eggs, soap, little tiny things that would make their paint quite different," Kohn said. "The palette was not as bright as the French, but really subtle, yet still calm and sunny."

She hopes to show the collection throughout the United States. Her book Hidden World captures the tale of these hidden treasures.

As for her own art, Kohn continues to perfect her painting. She eventually attended the Moscow Art University and paints in the Russian tradition of impressionism, but with a local twist.

"Mine are more bright and colorful. I am surely influenced by the colors of Arizona," Kohn said. "I do a lot of flowers, still lifes, landscapes, and a lot of nostalgic art because that is my heritage."



Reach the reporter at dolores.tropiano@scottsdale republic.com or (602) 444-6876.



---
See earliler article:


Impressionist show back for encore




Soviet-era works taking stage at Surprise museum


Oriana Parker —

The Arizona Republic

— Feb. 12, 2005