Lukian and Fenya Conovaloff Family Tree
Book by Fae Papin-Veronin, 2009.

82 pages, 11 chapters, 113+ photos, 4-page chart, 150+ descendants.
---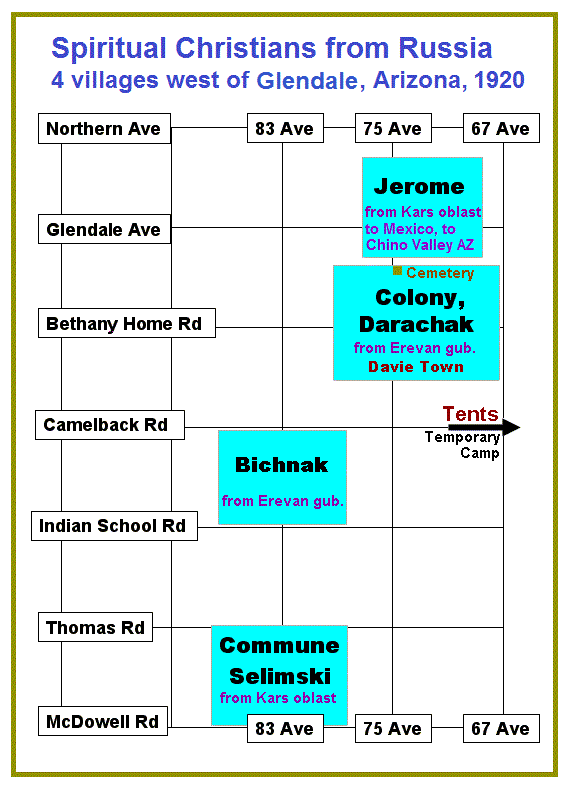 In 1911 immigrants from Russia began to settle on the west-side of Phoenix, between Glendale and Tolleson. By 1920, about 1000 were living on and farming up to 10 square miles of land, with about 200 homes in 4 villages. Each village had a prayer home (

molitvenie dom

) and presbyter. two villages had stores.

From many villages in the west Caucasus war zone, some fled permanently others temporarily. Most in a village knew each other, but did not know people in the other 3 villages. Most met for the first time in America. They had differences in religion, culture, history and tradition. They built houses, barns, outhouses, bath houses (

bania

), brick ovens (

pech

), and raised vegetables and animals for food. Some had dairys. One family on Glendale Ave at 75th Ave made and sold cheese to markets. Their Russian cemetery is still in use on 75th Ave at Maryland Ave, across the street from Independence High School.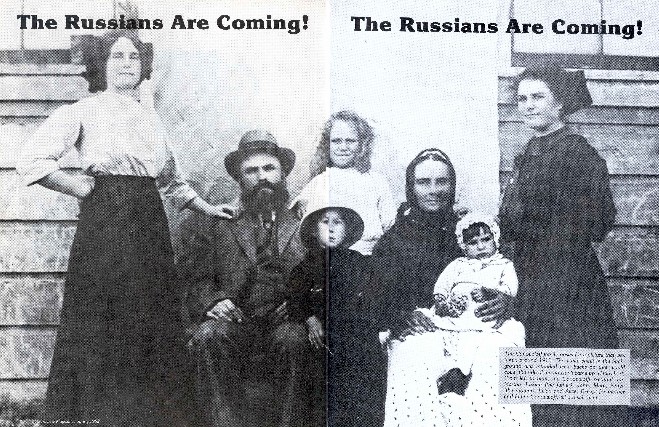 In 1907, the Lukian Conovaloff family immigrated by boat with others from Selim village, Kars guberniia, to Galveston, Texas. They took a train to Los Angeles, then to San Francisco to meet some of the about 2,500 other Spiritual Christians who also fled the Caucasus after the Russo- Turkish War (1877–1878) and before the Caucasus Campaign (1914).

After exploring many locations, including Panama, the "Selimski" established a farming village in Potter Valley, Northern California, along the Russian River, but could not survive by farming. Some, like Conovaloff, worked in San Francisco where they were invited to join Pryguny in Arizona to grow sugar beets for the new sugar factory in Glendale. About half of the Selimski moved to San Francisco and about 30 families moved to Arizona in 1917 where they signed contracts to buy 1 square mile of land and formed the Selimski" Commune" along 83rd Avenue, between Thomas and McDowell Roads (map above).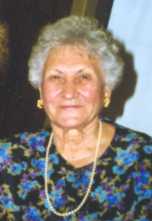 Lukian Conovaloff was a leader, singer and teacher in his congregations where he served as presbyter until he died in 1940 at age 64. The photo above with wife Fenya was taken about 1930 at their home along Thomas Road near 83rd Ave. They had 6 children, and 150 descendants are listed in the family tree book just published by Lukian's niece Fae Papin-Veronin (right), who now lives in California.

Most of the Spiritual Christians moved to California during the depression starting about 1920 when World War I ended, but Conovaloff stayed and bought farms abandoned by other families. His family farmed about 300 acres up to the 1980s when it was bought by a housing developer.

Before houses were built, the Lukian Conovaloff family farm still had many neighbors whose parents immigrated from Russia — Pete Treguboff dairy on the west side, J. John Conovaloff farm (relative) on the east side, Mike Gozdiff farm on the north side. Within 2 miles were farms of John J. Tolmachoff, Alex Kulikoff, and Alex Prohoroff. Farther south were farms of Tikunoff, Susoeff, and Popoff; and north were Tolmachoffs and Treguboffs. Many families lived in nearby cities.

Fae grew up on a farm on 83rd Avenue, where Encanto Blvd.now crosses. She began writing her history over 20 years ago and was the guest speaker in 1997 at Russian Heritage Day, Glendale Community College, where she announced her first book:

Arizona Molokans

, published in 1999. Her second book is a family history and genealogy tree — 82 pages, 11 chapters, 113+ photos, 4-page chart, 150+ descendants.


Lukian and Fenya Conovaloff
Martha and Nick Papin (Fae's parents)
Parasha (Alice) Conovaloff
Mary and Jim Milas
John and Hazel Conovaloff
Lilian and John Morozov
Nick and Mary Conovaloff
Alex (Speed) and Mary Conovaloff
An Ending and Beginning
Something About the Author
Descendants of Afanasee Conovaloff (chart)
---
Previous articles about Fae and her family:

---