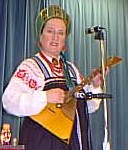 The palm-lined campus of Glendale Community College will play host to the sights and sounds of distant cultures April 1-2 as the school celebrates it annual International Festival. The event brings together performers from around the globe, celebrating the musical and culinary traditions of several countries, including China, Iran, Mexico and

Russia

.

Ten performers will take to the main stage during the two day festival, along with food vendors who will dish out traditional foods from around the world.

Ken Bus, director of international education at GCC, organized the event and said he wanted to give students, faculty and visitors a chance to explore some interesting cultures on their way to class.

"The festival is a way of showcasing our programs for international students, along with showing the community that we value the contribution of different cultures," said Bus. "It's also a great way to support the performing arts, showcasing groups that maybe wouldn't have a wide audience otherwise and giving them a chance to have that stage."

The first day's show will kick off with the Celtic sounds of Ireland, followed by performances featuring Japanese drumming, Mexican mariachi songs and the traditional music of China and Vietnam.

Day two will explore the

Russian and Yiddish folk traditions

, as well as the musical landscape of Spain and Latin America, which will include a flamenco performance, traditional Latin music, and the modern fusion sounds of Colombia and Puerto Rico.

Bus said the festival is held during the day so that the students at GCC can experience it while they are on campus, but that everyone is welcomed to attend. The festival will also feature representatives promoting school programs in which students and faculty can study abroad.

Saman Mahmoudi is a Phoenix resident who has spent much of his life performing Persian classical music, first learning the traditional songs in his native Iran. He plays the santur, a trapezoid-shaped instrument with 72 strings that the player strikes with mallets, similar to a hammer dulcimer. Mahmoudi said he first began playing at age 10, and though his family moved around when he was younger, first to Austria and then to the United States, he continued to play and love the music of Iran.

"All the way through, no matter where we were living or what I was doing, I keep the heart and soul of Iranian music within me," said Mahmoudi, who will be performing on day two of the festival, accompanied by a dancer. "The music I play now is a contemporary take on classical Iranian music, adding my improvisation to the vibrant and touching music."

All of the performers at the event live in the Phoenix metro, area and Bus said the festival is a good chance to learn about both the richness of the world around us and the diversity of our own city.

"I try to get something different for the festival every year, and its amazing how much you can find right here in the Valley," said Bus. "We hope that the festival sparks an interest in people to go see the world and learn about other people."

---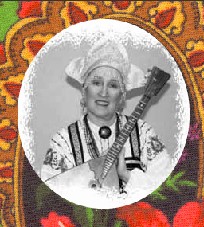 FREE CONCERT by Loca Rosa:
Old World Russian and Yiddish Folk Songs and Stories

Thursday, April 2, 2009


9:30 to 10:15 am

Festival continues to 2 pm.

Glendale Community College International Festival, GCC Campus Central Mall, 6000 W. Olive Ave (at 59 Ave), Glendale

Loca Rosa (Wild Rose) performs Old World European Folk Songs & Fables singing in Russian, Russian-Gypsy, Yiddish, Hebrew, Ladino & more, playing guitar, balalaika, lute and frame drum.

This is her 6th appearance at GCC.