---
Movie with Russian mafia actors starts filming in Phoenix Oct 20
Porn comedy-drama 'Middle Men' hiring 3 Russian mobsters
Oct 15, 2008 — Russian Arizona NEWS
---
Caan, Macht set for 'Middle Men'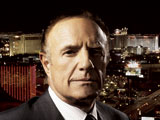 James Caan, Gabriel Macht, Peter Stormare and Rachael Taylor have joined the cast of indie drama "Middle Men," a chronicle of the birth of the Internet porn industry. [Based on a true story.]

Project has a SAG waiver and will start shooting later this month in Phoenix, with George Gallo directing from the script he wrote with Andy Weiss. Luke Wilson and Giovanni Ribisi star.

Pic is being financed through Christopher Mallick's Oxymoron. Mallick and Blue Star Entertainment's William Sherak and Jason Shuman ("Bangkok Dangerous," "The Messengers") will produce along with Michael Weiss.

Script centers on a straight-and-narrow businessman who builds the first online billing company dealing exclusively with adult entertainment and finds himself in the middle of a whirlwind filled with starlets, conmen,

Russian mobsters

, federal agents and international terrorists [all while trying to hold on to his marriage and family].
---
Casting For Middle Men In Phoenix
Release Date 10-06-08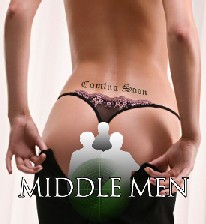 Good Faith Casting in Phoenix is currently casting for the feature film Middle Men, starring Luke Wilson. The film is a comedy about the porn industry. There is nudity (female breasts) in the film and simulated sexual activity in this film, but this is not pornographic and scenes will be shot in good taste. Assume that there is no nudity for a role unless it states otherwise. Again, it is a comedy. A complete script is available upon request to anyone that is selected for an audition appointment. Casting for the following speaking roles:

RUSSIAN THUG #1

- (20's - 40's) Bouncer/Bodyguard Type. Must have authentic Russian accent. Russian speaking a plus. Speaking Role.

RUSSIAN THUG #2

- (20's - 40's) Bouncer/Bodyguard Type. Must have authentic Russian accent. Russian speaking a plus. Speaking Role.

IVAN

- (30'-40's) Russian gangster, particularly large, mean looking. Must have authentic Russian accent. Russian speaking a plus. Speaking role.
Casting for the following featured extra foles:

Afghani Terrorist - Male, 20-45
Pakistani Terrorist - Male, 20-45
Mailman - Male, any ethnicity, 35-45
Clown - Balloon-Making Clown, must have own costume and experience as a clown
Farmer's Wife - Caucasian female, 30-40 looks like she stepped out of a Norman Rockwell painting, comedic skills a plus
Alejandro - 8 - 10 year old Hispanic boy
2 Security Guards - Big, good-looking, clean cut males. Real cops, bodyguards, etc. a plus.
2 Police Officers - Caucasian, male police officers. Real cops, guards, security professionals a plus.
Please email your submission to gfcsubmissions@gmail.com. Make sure to include a headshot or photo, resume, and contact information. If you are chosen, you will be contacted with further information. Do not send links to other websites to view your submission. Please put the role you are submitting for in the subject line of your email. This is a SAG project, however non-union talent are encouraged to submit as well. Featured Extras will be paid $150 by the production, per day. Extras will be paid $8 per hour. Day players (speaking roles) will be paid SAG scale rates. More roles and extras roles will be announced soon.

---
'Middle Men' shoots on location in downtown Phoenix
The Arizona Republic — Nov. 4, 2008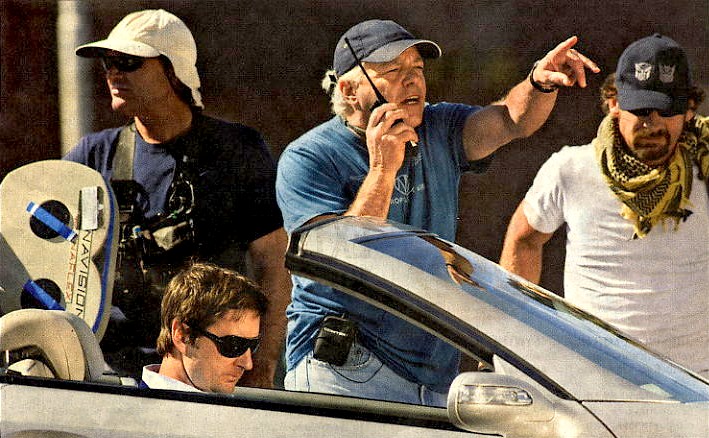 Luke Wilson cools his heels inside a car while comeraman Micheal Enier (left) and Lukas Bielan (right) stand by as first assistand directory Marty Eli Schwartz sets up a scene.

Downtown Phoenix at Fourth Avenue and Madison Street became one of about 70 locations around the Valley to play a part in the upcoming movie Middle Men.
Crews on Monday filmed a street sequence with Luke Wilson, who stars in the film with Gabriel Macht, Giovanni Ribisi and James Caan. The drama/comedy is directed by George Gallo.
Wilson plays a businessman who moves to Los Angeles to help a friend (Caan) run a nightclub.
The movie is set in 1985 and follows the two as they launch an adult- entertainment company at the dawn of the Internet.
Middle Men should be released within a year.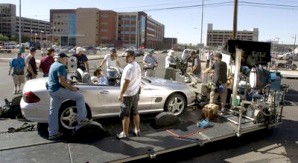 The scene was shot in downtown Phoenix.
---