Russian Christmas Tree at Glendale Library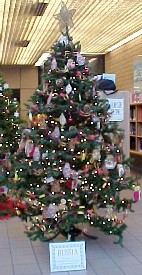 On Saturday morning, November 22, 2003, the Russian Childrens' Center and GCC Russian Club decorated one of 12 Christmas trees supplied by the Glendale Main Library, at Brown Ave and 59th Ave (south of Peoria Ave). Eash tree is traditional for a country.
The kids handmade many of the decorations from colored paper, as their mothers did in Russia. Pieces of candy are hung as ornaments. On Christmas Day -- January 7 in Russia -- kids can eat the candy, which is a traditional reminder that we are fed by the tree which gives life -- the "tree of life".
Click on photos to ENLARGE them.
Decoration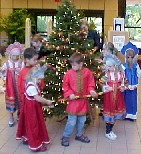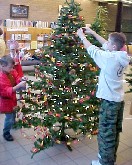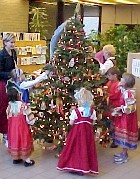 The Star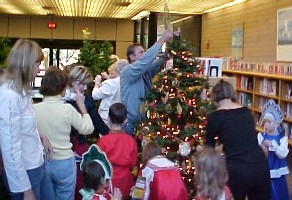 The Kids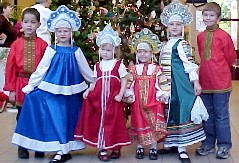 The Photographers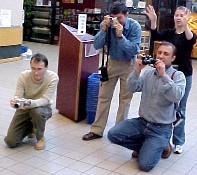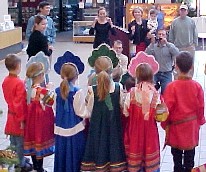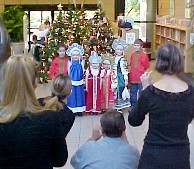 Everyone -- Merry Christmas, Happy New year!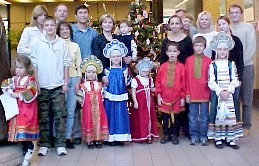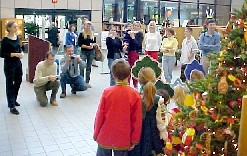 Back to Russian Childrens' Center